Bridging Cultures, Connecting Futures
HK Summit
12-14 May 2015
The 2015 HK Summit, a joint conference hosted by ICCA and the HKIAC, focused on the theme "Bridging Cultures, Connecting Futures".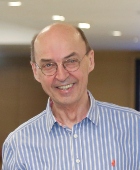 Welcome to a unique collaboration between ICCA and HKIAC in the form of this "Hong Kong Summit." On behalf of the Governing Board of ICCA, I am delighted that you can join us to examine the theme of "Bridging Cultures, Connecting Futures".
The organisers of this Summit – including ICCA Governing Board members Teresa Cheng and Neil Kaplan – have devised an inspiring and varied programme, which seeks to represent multiple viewpoints about some of the more challenging aspects of our field. The programme engages speakers in debates about the effect of the New York Convention and about corruption, the ramifications of south-south trade for arbitral practice, and a Young ICCA Soapbox on transparency issues, in which the future leaders of our profession take the floor.
The programme and speakers at this Summit reflect the strength of the new ICCA, which was opened to general membership in 2012. In only three years, we see tangible benefits from the input of new members – now numbering nearly 1000 – in our interest groups and projects. ICCA members take part in interest groups for practitioners, judges, scholars, in-house and young practitioners. They also participate in task forces dealing with matters such as: issue conflicts in investment arbitration (in collaboration with the American Society of International Law); third-party funding (in collaboration with Queen Mary, University of London); and the developing of boilerplate clauses for logistical matters in procedural orders (the Drafting Sourcebook project). The Drafting Sourcebook is launched at this Summit as "ICCA Reports No. 2" and copies are included in your delegate packs. This new publication joins ICCA's existing suite of publications – the ICCA Yearbook, ICCA Handbook and ICCA Congress Series – through which we continue to contribute to academic discourse in our field. Members also regularly participate in our judicial dialogues (the "New York Convention Roadshows") and more experienced practitioners "pay forward" in the form of the Young ICCA Mentoring Programme, which encourages new entrants to the field of arbitration.
ICCA has become an organisation of its members. We value all your ideas and perspectives, hope that you will be stimulated by the dialogue at this vibrant Summit, and encourage you to contribute to ICCA's development.
With best wishes,
Albert Jan van den Berg,
ICCA President
False
HK Summit Photo Gallery